CBS Cameras Caught Zach Wilson Embarrassingly Tripping Over Himself While Running Onto Field vs Bills (VIDEO)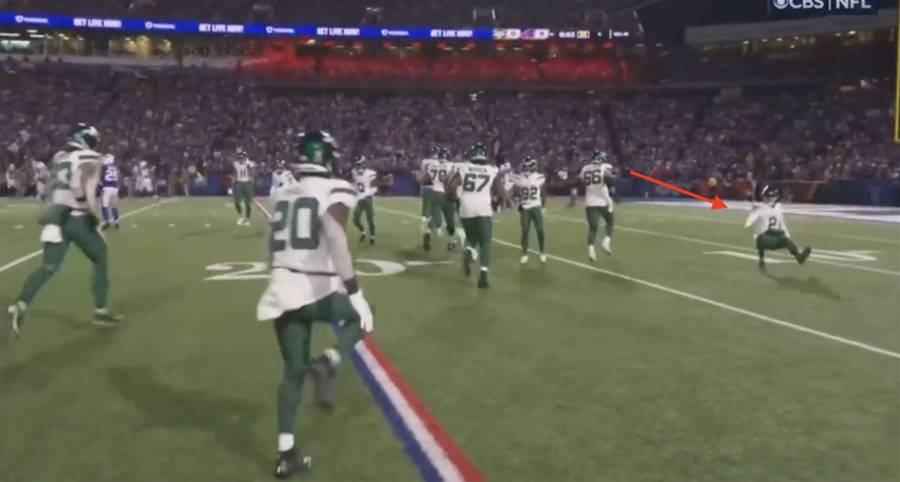 Zach Wilson can't do anything right.
CBS cameras caught the New York Jets quarterback embarrassingly tripping over his feet while running onto the field during Sunday's game against the Buffalo Bills:
It's another rough Sunday for Wilson and the Jets offense as they've mustard just 6 points against the Buffalo Bills. At this point, would the Jets be better off giving Tim Boyle or Trevor Siemien a shot?