HOW TO BUILD MUSCLE AND STRENGTH: GERMAN VOLUME TRAINING
German Volume Training is a tried and tested method that many successful athletes have used to pack on mass and muscle. As it involves a large amount of volume, it can also be a great way to improve your strength under fatigue, a useful skill to transfer over into CrossFit.
HOW IT WORKS
The core of German volume training is 10 sets of 10 reps for a single body part per workout. Plus accessory work. Rest is vital as this is an intensive program.
Day 1: Chest and backDay 2: Legs and AbsDay 3: RestDay 4: Arms and ShouldersDay 5: Off
"The program works because it targets a group of motor units, exposing them to an extensive volume of repeated efforts, specifically, 10 sets of a single exercise. The body adapts to the extraordinary stress by hypertrophying the targeted fibers. To say this program adds muscle fast is probably an understatement – gains of ten pounds or more in six weeks are not uncommon – even in experienced lifters!".
Weight
You want to begin with a weight you could lift for 20 reps to failure if you had to. For most people, on most exercises, that would represent 60% of their 1RM load.
Once you're able to do 10 sets of 10 with constant rest intervals, increase the weight on the bar by 4% to 5%, and repeat the process.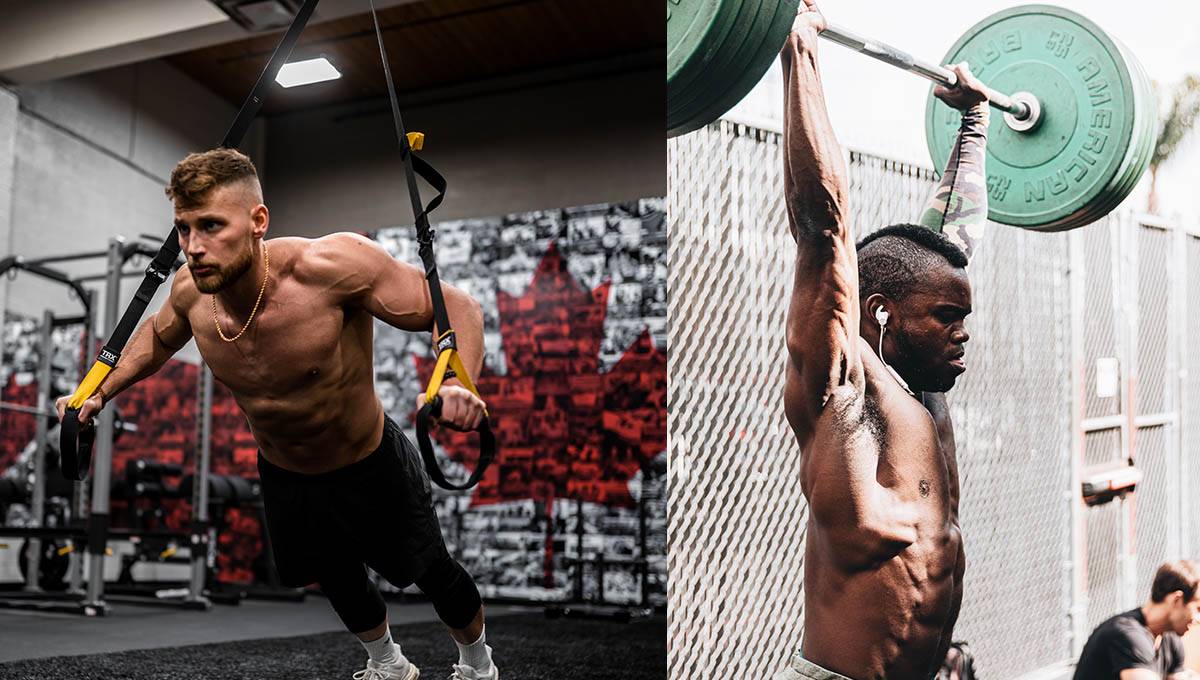 Rest Periods
Rest for 60 – 90 seconds between sets.
SAMPLE WORKOUTS
Chest and Back
Barbell bench press 10 x 10 (rest 90)Pull ups or barbell rows 10 x 10 (rest 90)DB Flys 3 x 12 (rest 60)One arm DB rows 3 x 12 (rest 60)
Legs and Abs
Back squat 10 x 10 (rest 90)Lying leg curls 10 x 10 (rest 90)Seated Calf raise 3 x 10 (rest 60)Strict toes to bar / hanging leg raises 3 x 10 (rest 60)
Arms and Shoulders
Close grip bench press 10 x 6 (rest 90)Incline DB Curls 10 x 6 (rest 90)Seated lat raises 3 x 10 (rest 60)DB Shoulder press 3 x 10 (rest 60)