Broncos' Kareem Jackson Got Away With A Huge Dirty Hit On Vikings' Josh Dobbs (VIDEO)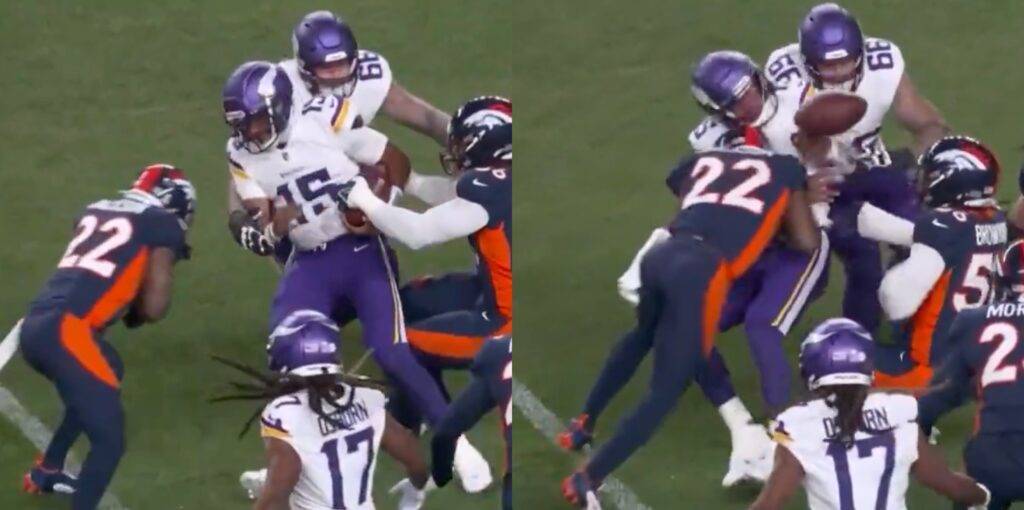 Broncos safety Kareem Jackson is very lucky he didn't get penalized and ejected (again) after yet another questionable hit on an opposing player.
Jackson, who's in his first game back from suspension, nailed Vikings QB Josh Dobbs with a devastating helmet-to-helmet on .
The hit was so dirty that the NBC rules analyst Terry McAulay called out of the officiating on the broadcast for not throwing the flag.
Even though Jackson wasn't flagged, there's a good chance the NFL will take a look at the play and deem it be worth of a fine or a suspension: