Dolphins QB Tua Tagovailoa Shows Off New Full Tribal Sleeve Tattoo (PICS)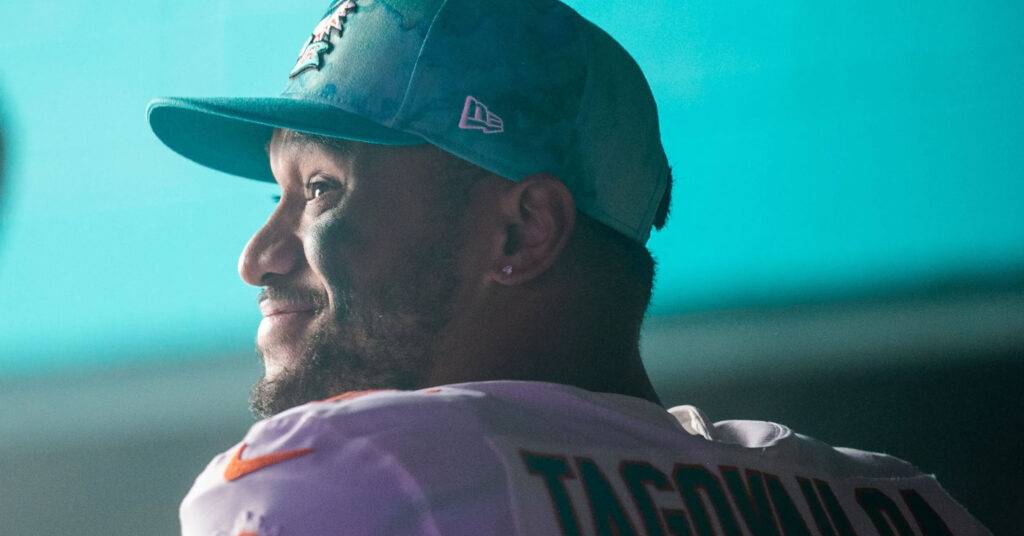 Tua might throw for 30 touchdowns this year.
The Dolphins QB is looking for a bounce back season health wise after concussions limited his availability last season despite putting up league topping numbers when he was on the field, and he'll be doing so with some new ink.
Tua showed off his new full tribal sleeve that he got done offseason at Dolphins practice Wednesday morning.