Grey's Anatomy is one of the most successful medical dramas in TV history, and its genius lies in one tiny but incredibly significant detail. Created by Shonda Rhimes, Grey's Anatomy premiered on ABC in 2005 and quickly became a favorite of the audience, which has allowed it to continue for over 15 seasons. Although the quality of Grey's Anatomy has decreased over the years, the show continues to be quite popular with the audience, who are still following Meredith Grey's (Ellen Pompeo) story closely.
Grey's Anatomy follows the basic premise of medical dramas and tells the stories of the patients and staff at Grey Sloan Memorial Hospital (initially Seattle Grace Hospital), while the attendings, interns, and residents do their best to juggle their personal and professional lives, which more often than not end up overlapping. Grey's Anatomy is led by Meredith Grey, who started as an intern at Seattle Grace and is now Head of General Surgery at the same place, where she (and the audience) has met some of the most important people in her life.
Although medical dramas explore the stories of the staff at hospitals and their many struggles inside and outside their workplace, Grey's Anatomy has stood out for its more intimate approach, mainly focusing on the bonds and dynamics between the characters and how these affect other areas of their lives, as well as how their personal and professional lives sometimes blend. The key to Grey's Anatomy's more intimate angle and thus the show's genius lies in one tiny but important detail Shonda Rhimes heard of from a real doctor: how hard it was to shave her legs in the hospital shower, which as silly as it might sound, gave Rhimes the key for the tone of Grey's Anatomy.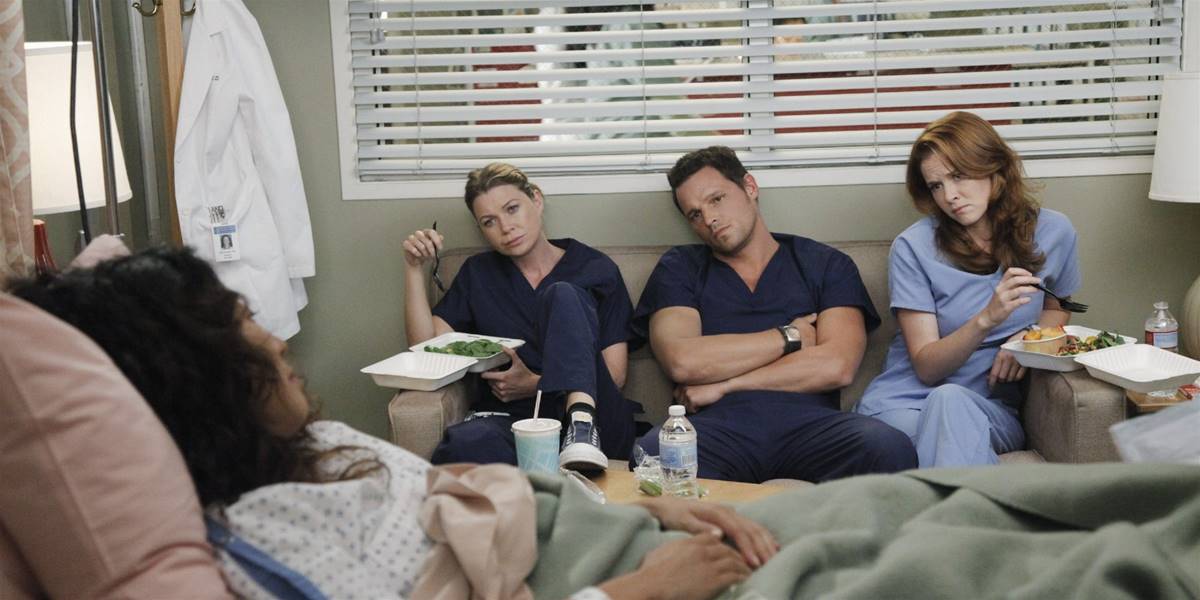 In an interview with Oprah Winfrey in 2006, Shonda Rhimes opened up about the inspiration behind Grey's Anatomy and how it differentiates from other medical dramas. Rhimes shared that the idea for the series started when a doctor told her it was "incredibly hard to shave her legs in the hospital shower", which she first thought was a silly detail, but she later realized it was the only time and place that woman might have to shave her legs, as that's how hard and demanding her job is. Rhimes also explained that she was obsessed with surgery channels and she found the medical world fascinating as you see things you wouldn't expect, like "the fact that doctors talk about their boyfriends or their day while they're cutting somebody open", and that Grey's Anatomy is different from ER because it's more personal, while ER is "high-speed medicine".
Grey's Anatomy has given the audience a very personal look at the lives of the staff at Seattle Grace/Grey Sloan that has made it easy for viewers to connect with the characters, as they can find something relatable in each of them as they are all dealing with personal struggles while also doing their best at their jobs. Grey's Anatomy also shows that the medical world is not an easy one, not just in terms of saving lives but also in how it impacts the personal lives of those working in it, who are often left with little to no time for themselves and their families, which in turn leads to a lot of drama inside and outside the hospital. Shonda Rhimes' inspiration for Grey's Anatomy might sound strange, but it was very effective and it's the secret key to the show's success.