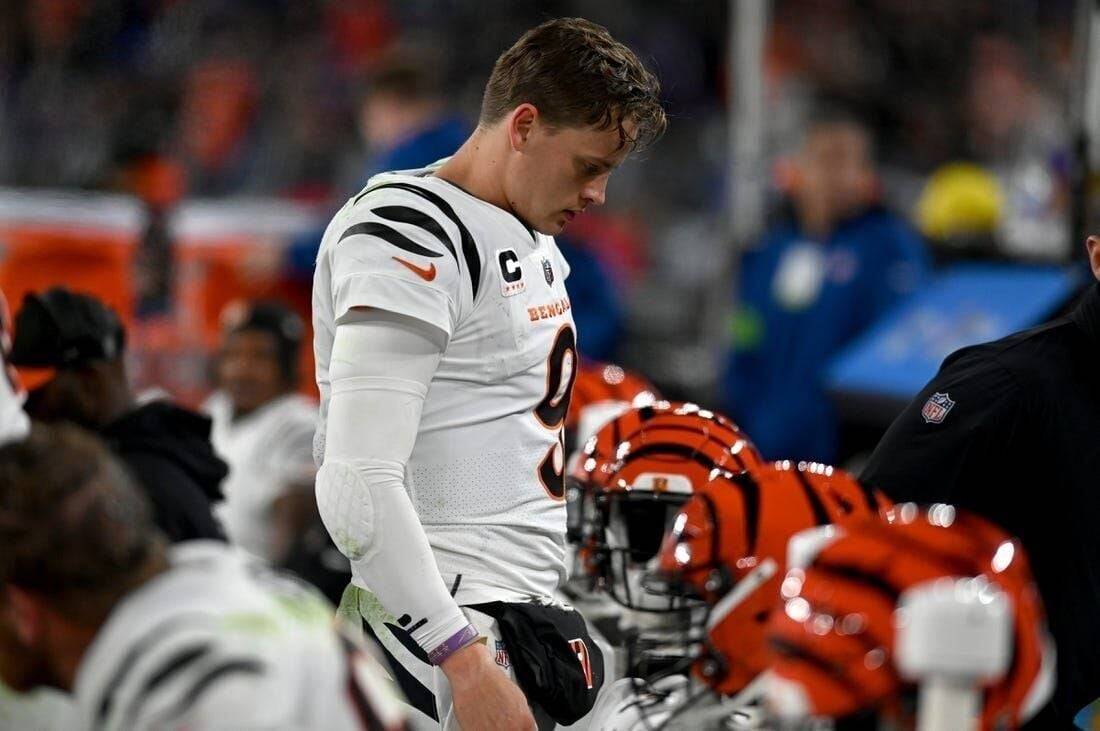 Joe Burrow's season is over.
Bengals quarterback Joe Burrow will miss the rest of the 2023 season with a right wrist injury. Head coach Zac Taylor made the announcement on Friday afternoon. 
"He had an acute injury yesterday. He tore a ligament in his wrist," Taylor said. "It will likely require surgery and he'll be out for the season."
The 26-year-old  left Thursday's game in the second quarter and didn't return. He completed 11-of-17 passes for 101 yards and one touchdown before leaving the game.