Philadelphia Radio Station Bans Playing Taylor Swift Songs This Weekend Ahead of Eagles-Chiefs Game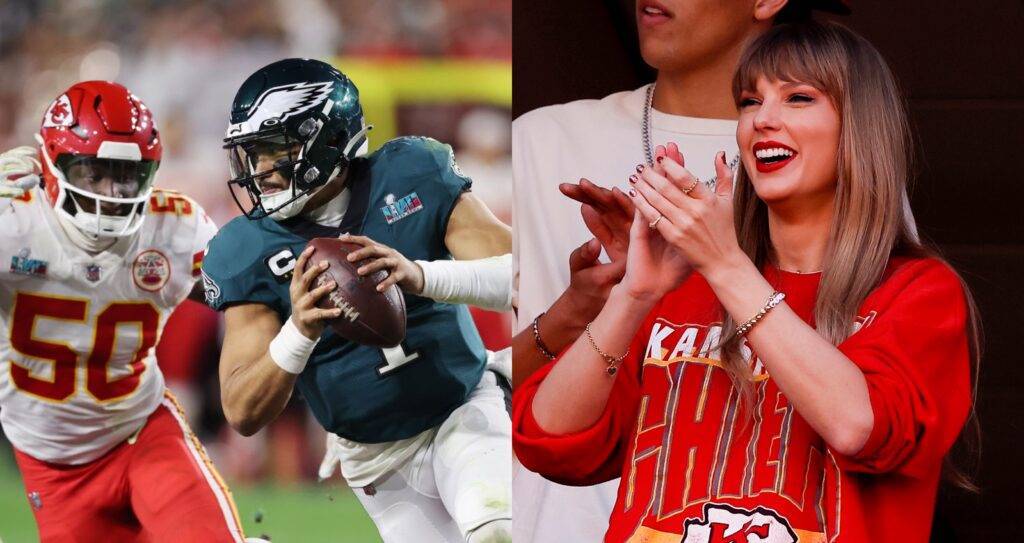 As the Eagles prepare for their Super Bowl rematch against the Kansas City Chiefs on Monday night, a Philadelphia radio station is doing it's part to help support.
The hosts of the  show on Philly's radio station Q102 announced on Thursday that Swift's songs won't be played while the Eagles gear up to face the Chiefs on .
"This weekend we gotta focus, so we've been forced to punt Taylor Swift from the playlist," Buster said on .
Swift, who's a native of Philadelphia's suburb Wyomissing, Pennsylvania, revealed earlier this year that she is in-fact an Eagles fan. However, her romance with Chiefs TE Travis Kelce has made her into a Chiefs fan.
The 12-time Grammy winner has been in attendance at multiple Chiefs games, and Kelce spent his bye week in Argentina to watch her live performance in Buenos Aires.
The station will say "Bye Bye Baby" to Swift's catalog from 5 p.m. Friday until Tuesday.