The story is about a car owner named Michael Brown and his vehicle, the "White Hawk," a 1983 Lincoln Mark VI. The car is located in Los Angeles, California, and is a classic lowrider. Brown, who is an enthusiast of the lowrider scene, already has a beautiful drop-top Impala but wanted a more modern car for everyday use. He found the perfect fit in the '83 Lincoln Mark VI and decided to make it his daily driver and showpiece. To customize the car, Brown took it to Homies Hydraulics in Paramount, California.
They built an old-style lowrider by adding a full Homies Hydraulic package to the car. Reinforcements were made to the quarter panels to ensure the car's durability when hopping and scraping. The suspension was equipped with 8-inch strokes in the front and 10-inch strokes in the rear, allowing the car to lock up completely. The hydraulic system was powered by 12 batteries, and a chain of 8 solenoids helped regulate the voltage and prevent pump armatures from getting stuck. The Mark VI's suspension also had 1/2-ton coils to provide a smooth ride.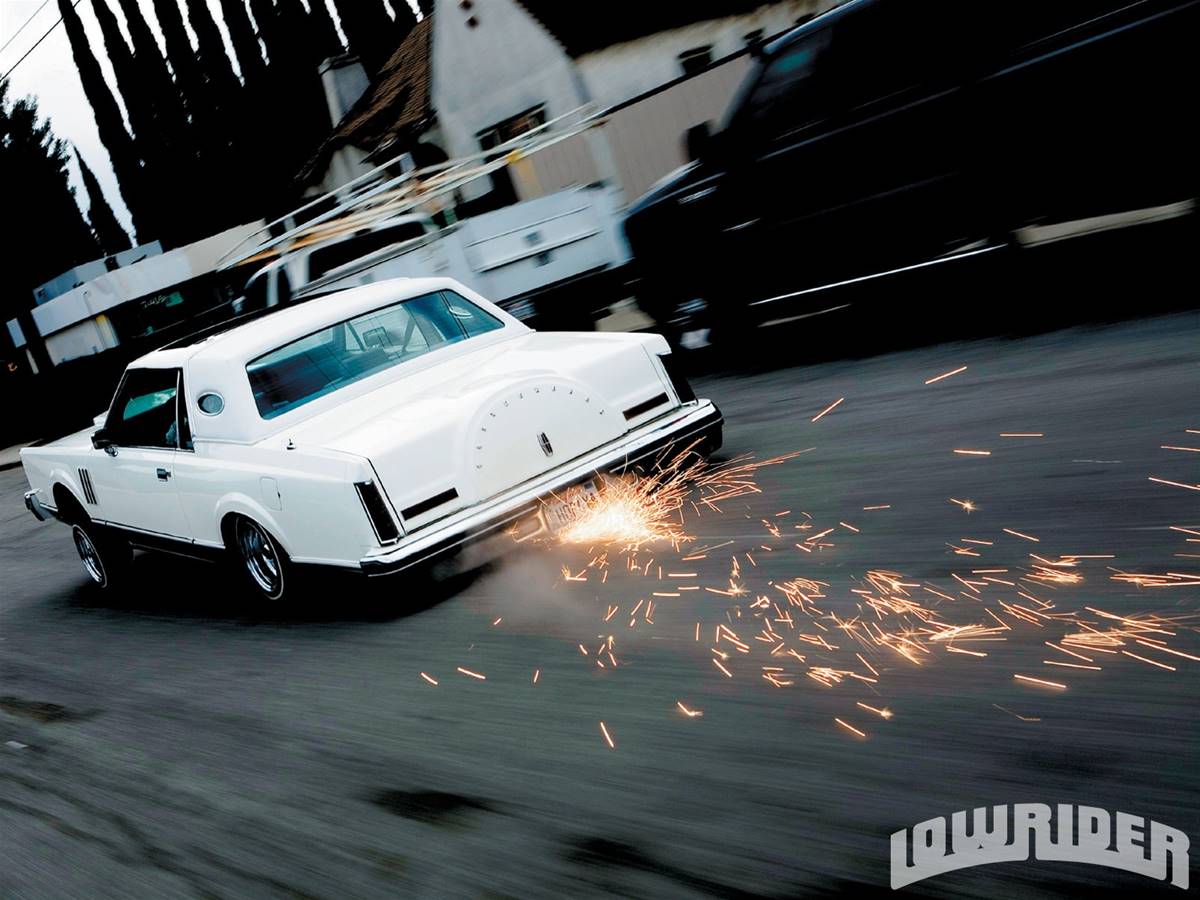 The White Hawk was originally in good condition, as the previous owner had kept it parked in the back of their house. Recognizing the potential of this street classic, Brown made the deal and began customizing it. He expresses gratitude to his crew for their support and acknowledges their role in helping him achieve his goal. Brown's customized Lincoln has become a recognized lowrider in the local cruise spots. The car showcases the true spirit of a lowrider with its ability to drag its rear bumper.
The story concludes by encouraging readers who have similar unique and customized machines to contact the author for possible future features in the magazine. Overall, the story highlights Michael Brown's love for lowriders and his journey to transform the '83 Lincoln Mark VI into a custom lowrider, known as the "White Hawk."