Ex-NFL QB Phillip Rivers & Wife Welcome Child Number 10 Into The World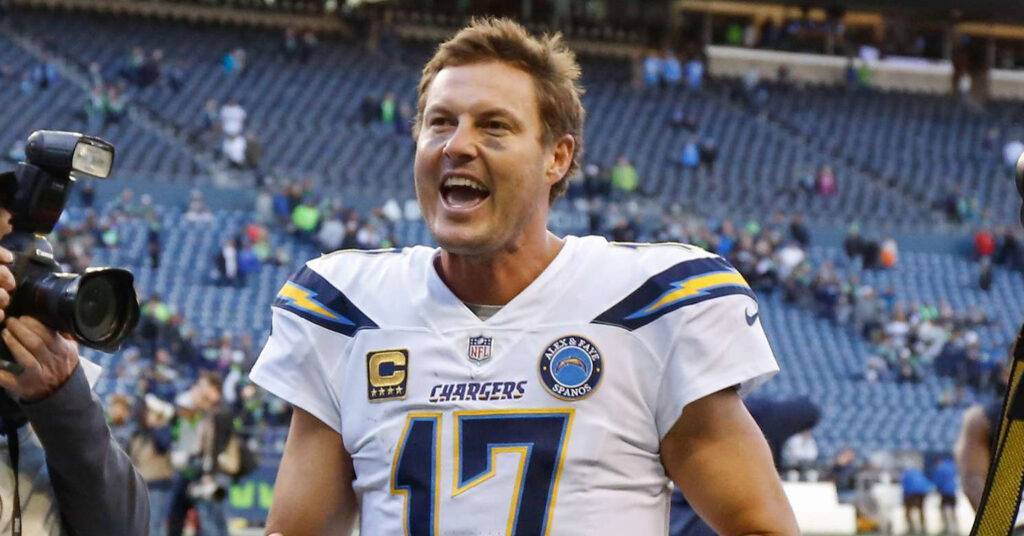 Phillip Rivers is done with professional football, but he's not done churning out kids.
The former NFL star, now 41, announced that he and his wife Tiffany recently welcomed in their 10th child.
Andrew Joseph Rivers was born on Monday, Oct. 30, weighing 8 lbs., 10 oz. and measuring 22 in.
–
"It's awesome. Tiffany is awesome," Rivers told the outlet. "It doesn't matter if it's the first child or the 10th child. It's an awesome miracle every time. Everyone is home now, and everyone is good."
The Rivers family is now made up of seven daughters and three sons, ages 5 to 21. The couple are parents to Andrew, Anna, 4, Clare, 8, Rebecca, 10, Peter, 13, Sarah, 14, Gunner, 15, Grace, 17, Caroline, 18, and Halle, 21.
Gunner, Rivers' oldest son, is currently the starting quarterback this season for St. Michael Catholic High School, where Rivers has served as coach since his NFL retirement.
"There is a chance for a Rivers to be throwing it around or catching it or tackling or doing something for the Cardinals for a long time," Rivers joked. "I'll be 60 when this one (Andrew) has his Senior Night."

"Every year, January 20th is a special and emotional day. It is St. Sebastian's Feast day, the day I played in the AFC championship without an ACL, and now the day that after 17 seasons, I'm announcing my retirement from the National Football League," the statement read. "Thank you, God, for allowing me to live out my childhood dream of playing quarterback in the NFL."
"I am grateful to the Chargers for 16 seasons and the Colts for the 17th season," the statement continued. "Thank you to all my coaches that helped me grow as a player and person."