How the Springboks must be wishing that their opening game in Rugby World Cup 2023 in Marseille on 10 September was against England and not Scotland.
Siya Kolisi's men were either in the air or about to be there when the two World Cup warmup games featuring top tier nations were played on Saturday. They may have got the England v Wales game at the airport, but they would certainly have been flying when Scotland lost narrowly to France in St Etienne.
The Boks are now in Europe, and there are two big warmup games they themselves have to play before they butt heads with Gregor Townsend's men in Marseille. Scotland's two warmup games against France were remarkably similar: Very good in parts, quite poor in others. But they did enough to win their first game against the tournament hosts and World No 2 team, and in the second, against a much stronger French team, they lost to a late penalty.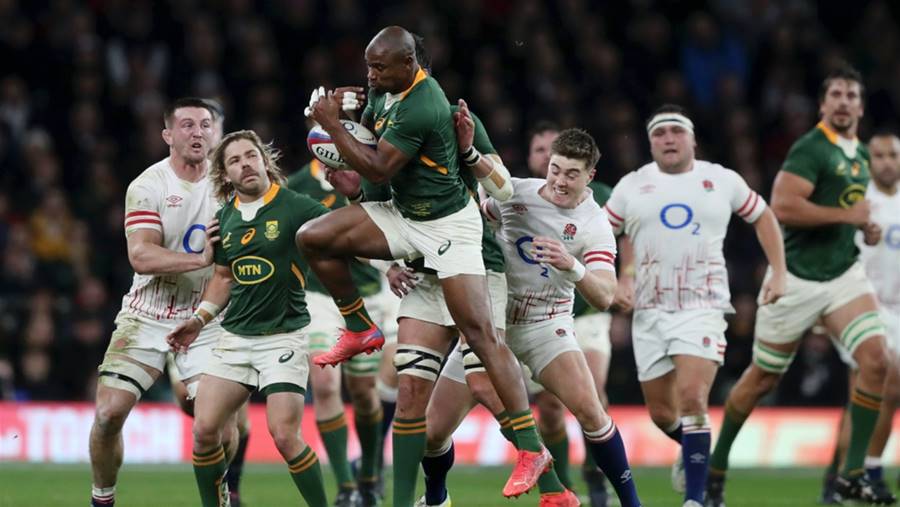 By contrast, England won their game against Wales late after coming back from a 17-9 deficit with 14 minutes to go. Like they did when they drew with the All Blacks in what was to prove Eddie Jones' second last game in charge, England got it together when the odds were stacked heavily against them.
But that late resurgence last November was to prove a pyrrhic victory. A week later they were smashed by the Boks and it was stage door exit front for Eddie. Steve Borthwick is now in charge, and frankly his team isn't fairing much better. Actually, they are awful, and the Boks, or any of the other top four contenders at this World Cup, wouldn't be required to break a sweat against them.
FARRELL'S RED WAS NOT BEFORE TIME
Of course the big talking point after the Twickenham game was England captain Owen Farrell's red card, which was confirmed by the innovative new bunker system that will be in use in France. Meaning he was first shown a precautionary yellow and it was upgraded to red while he was sitting on the naughty chair.
And it was red for all money. There were no mitigating factors, and you wouldn't even be certain of yourself if you argued that there was no malicious intent. Farrell is guilty of dangerous hits way too often, and let's not forget the one he was allowed to get away with by incompetent refereeing against the Springboks' Andre Esterhuizen in 2018.
So it looks dire for him. He has already done a tackling learner course forced on him after a similar indiscretion earlier this year, so those English rugby writers speaking about a three match ban may be being optimistic. It could well be six, and should be given his track record, which would mean he misses the four England pool games as well as the two remaining warmups. And if that's the case England can't take him to the World Cup. Farrell will know his fate after he goes in front of an all Australian DC on Tuesday.
Whether or not that will hurt England is an interesting question. Courtney Lawes is considered by some to be a better captain, and there is also a sizeable lobby in favour of George Ford being the starting flyhalf.