Supernatural Star Mark Sheppard Would Love To Reunite With The Supernatural Family On New CW Projects!
Getting the ghostly gang back together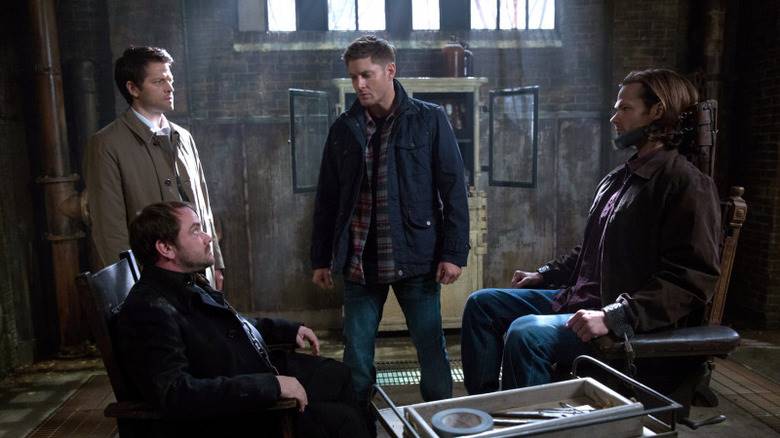 Discussing his willingness to work with Jensen Ackles and Misha Collins in the future — and if there's a "Batman" villain he wants to play — Mark Sheppard said, "There are so many I would love to do ... We had a wonderful weekend [in] Vancouver for a 'Supernatural' convention." Jared Padalecki was sick, and Sheppard went in his place. "We had a meeting. We never had a wrap party for the end of 'Supernatural.' [It was] another opportunity to see everybody and come together," Sheppard explained.
While nothing is officially in the works, talks are certainly happening. "We talked about possibilities of doing stuff, and nothing pleases us more than making the 'Supernatural' family happy, genuinely — but without always having to be about that story. There's a lot of trusts and a lot of love between these actors and these writers and people," Sheppard continued. "We've worked together over many years, so why shouldn't we work together again? Why shouldn't we try? Why shouldn't we feed this wonderful machine of [the] worldwide 'Supernatural' family?"
The power of fandom family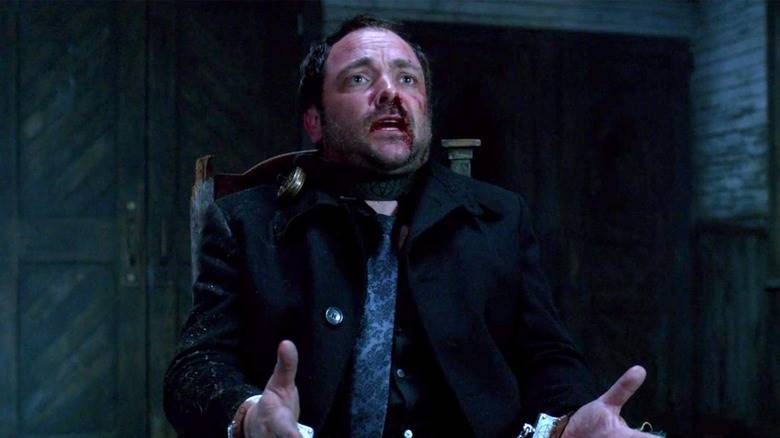 Not only do the "Supernatural" actors love working together acting-wise, but they support each other's charitable endeavors, too. "This incredible group of people, we all have causes — Jared [Padalecki], Jensen [Ackles], our families — we all have these things that we really believe in. This 'Supernatural' family [stands] behind what we do and makes it a thousand times bigger," Mark Sheppard explained.
"They support us in the most wonderful ways. They support each other in the most wonderful ways. It's a shining light for how we should [behave]. It never ceases to amaze me, the power [this] little show [that started] on The WB. I came into it on The CW. It's a beautiful phenomenon, and I'm very proud to be part of [it.]" Sheppard summed up the metaphoric Bat Signal the best: "They call me, I'll come."
He also noted how his "Supernatural" arc was supposed to be short-lived, adding, "Eight years later, here I am. It is a wonderful thing. I've always been fascinated [by] the fact that The CW, under its various tutelages, has always managed to find something that is very audience-centric, and that's why I've always liked the network."