Dan Gurney 1961 Chevy Impala Ate Corvettes and Jaguars for Breakfast!
The story revolves around a 1961 Chevrolet Impala SS owned by Dan Gurney, a Formula 1 racer. Gurney believed that by making a few modifications to the Impala SS, he could take on the Jaguar sedans in British saloon races. The car was equipped with a powerful 360 hp, 409 lb-ft torque engine, which was left mostly untouched. The main focus of the modifications was the chassis.
The car was fitted with Chevrolet's Taxicab & Police suspension, featuring stiffer springs, heavier shocks, a stronger front sway bar, sintered-metallic brakes, and 15-inch wheels. The rear end was equipped with a Corvette sway bar, and the wheels were fitted with 7.60x15 Goodyear Blue Streak tires. Bill Fowler added cooling ducts to control brake temperature, and a power steering box was installed to give the car better maneuverability.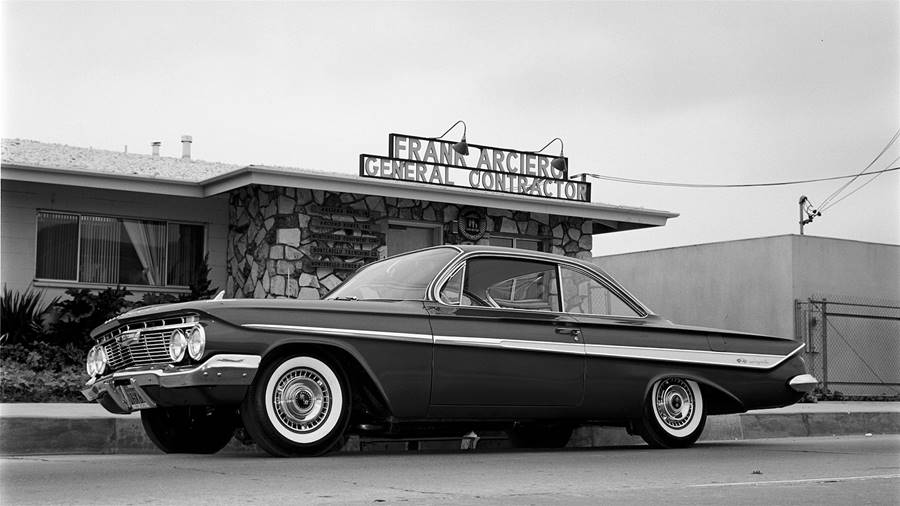 The modifications proved to be very effective. Gurney's lap times at Riverside Raceway were 0.8 seconds quicker than the previous record. Ocee Ritch, a writer for Sports Car Graphic magazine, described the performance as "incredible". He highlighted the fact that the car was still fully equipped with amenities like a radio, heater, and lavish upholstery, making its performance even more impressive. Gurney raced the Impala only once, at Silverstone in May. He built a considerable lead over the Jaguars but unfortunately, a broken rear wheel forced him out of the race on the last lap.
He attempted to enter the car in another saloon race later in the summer but was told that it did not meet the required specifications. It seemed like politics were used to prevent Gurney from outshining the locals. Eventually, Gurney sold the Impala to an Australian who planned to race it in Australia. The car is said to still exist there, awaiting a full restoration. In conclusion, the story portrays Gurney's efforts to modify his 1961 Chevrolet Impala SS, with the goal of challenging Jaguar sedans in British saloon races. The car's powerful engine and upgraded chassis made it a formidable competitor on the racetrack. Despite facing setbacks, Gurney's Impala proved its capabilities and remains a significant piece of automotive history.