Titans Release Awesome Video With Renderings Of New $2.1 Billion Stadium (VIDEO)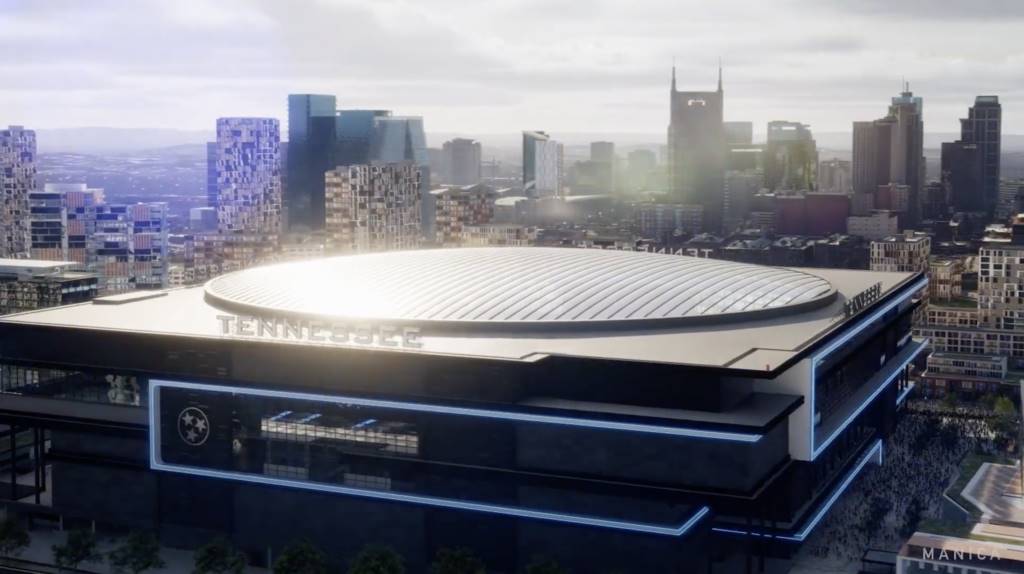 The Tennessee Titans are set to have a new home in 2027 when construction of the recently approved new stadium is scheduled to be completed.
Since the plan for the new stadium was announced, the Titans have released countless renderings of what the venue will look like but on Wednesday the team took it to the next level when they released a special video showing additional renderings of what the stadium will look like but inside and outside the venue.
The video also features a rendition of Johnny Cash's "Ring of Fire". It's sure to leave Titans fans excited for what's to come in the years ahead:
Following the 2023 NFL season, groundbreaking on the Nashville venue will begin in early-to-mid 2024. And, as previously stated, it's slated for opening just in time for the Titans' 2027 campaign.